Hello there!  Are you a massage therapist, sports therapist, physical therapist or chiropractor?  This post is dedicated to the health and wellness professionals in our audience who are looking to grow their business.
You've heard about CBD by now – who hasn't, right?  CBD products are the health and wellness trend that everyone is talking about.  Whether they have tried it for themselves and experienced the benefits or are curious but haven't taken the leap yet.  Many who have not yet tried are either skeptical or uncertain about whether it is right for them.  Word of mouth can be a huge motivator in getting someone to try CBD products for the first time – and an endorsement from a trusted source can often be the reason that someone decides to make the purchase.  As a professional in the health and wellness space, YOU have an opportunity to not only share the benefits of CBD but also to grow your business at the same time.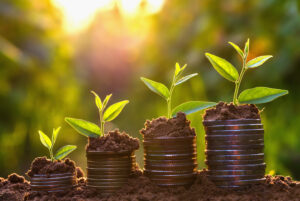 Let's talk math
Selling CBD products at your practice can generate significant profit!  There are two ways to do this (1) selling the product for take-home use and (2) selling services that incorporate CBD such as a CBD relaxation massage.
Let's say you carry inventory of product in your lobby to sell to customers.  At On CBD, we offer wholesale pricing at $29.99 with a suggested retail of $49.99.  That means $20 of margin per bottle at retail!
But to take it a step farther, let's look at selling services that incorporate CBD.  In that $29.99 wholesale priced bottle, there are 50 doses with 20 mg of CBD hemp per pump.  At a $20 upcharge for each CBD treatment, that equates to additional revenue of $1,000 per bottle!
Single treatment: 1 bottle = 50 pumps X $20 per application = $1,000 revenue
For customers who are looking for a boosted treatment, application of 2 pumps priced at $25 could yield $500 per bottle.  That's 2 pumps resulting in 25 boosted applications per bottle x $25 per application = $500 additional revenue per bottle.
Selling at retail could yield $20 additional revenue per bottle and selling services could result in anywhere from $500-$1000 additional revenue per bottle.  The bottom line is that incorporating CBD products into your practice can generate substantial financial benefits.
Let's talk benefits
We've seen the potential financial impact but there are many other reasons to consider incorporating CBD products into your business.  Here are a few to think about:
Your Customers are Talking About It – Your customers have already heard about it and have questions.  They come to you to seek your opinion on all things health and wellness and expect that you are up to date on the latest in the CBD space.  Having CBD products shows that you've done the research and you know your stuff.
Your Customers Want to Try it – Having product available in a service allows customers to try the product out without committing to the cost of a full bottle.  It is less intimidating for them because it is being applied by a professional so there is no uncertainty about them using it the right way or not.
Your Customers Have Health Concerns – Many of your customers visit you because they have targeted health concerns.  The reason so many people are talking about CBD is that they have seen results.  If you are able to help your customers achieve results that they can feel, that creates a customer for life.
Let's talk On CBD
The products that you sell and endorse matter.  We recognize that, and that's why we want to share some of the reasons why you can feel confident selling and using On CBD products to grow your business.
On CBD lotions were developed by Herb Tech a pharmaceutical company that understands CBD and how to best deliver that experience to consumers.  Our lotions contain 1,000 mg of CBD hemp extract and use lotion science for a fast penetrating and consistent experience.  Our products are rigorously tested to ensure the highest quality.  We source our hemp from one of the oldest USDA approved hemp growers, located in Kentucky.  Our product line includes 6 different lotions that are blended with herbal extracts.  Why is that important to you?  It is important because it means that our products target the specific health concerns that are on your customers' minds.  We would love for you to experience our products for yourself. Click here to learn more.