CBD Lifestyle
Calming

Topical CBD Lotion & Oral CBD Spray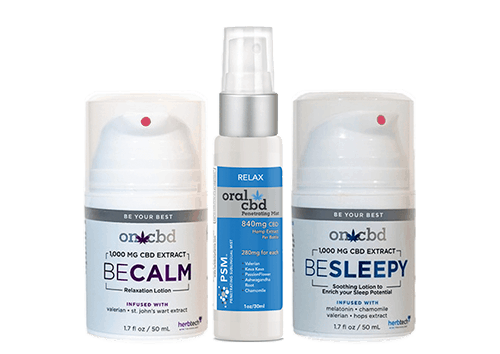 1,000mg Of Full Spectrum Hemp CBD Extract
Dose Controlled 20mg Of CBD Extract Per Pump
Guaranteed To Contain Between 80%-95% Pure CBD
Formulated With Proprietary Phase Change Delivery Technology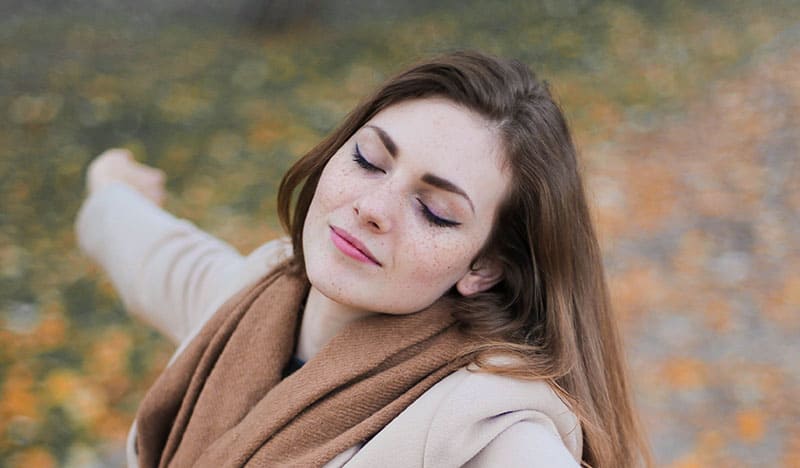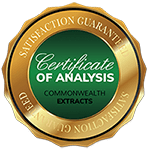 Maximize the CBD and Botanical experience by combining one of the ON CBD lotions with one of the CBD ORAL sprays. 
Capture serenity in the midst of life's chaos with On CBD and Oral CBD. The On CBD hydrating body lotions and the CBD Oral micro mist refreshing sprays contain a portfolio of botanical extracts for a complete herbal experience.
ON CBD: Be Calm is a hydrating body lotion infused with Valerian and St. John's Wart Extract.
1,000 mgs Hemp CBD Extract
Dosed Controlled 20 mgs CBD Extract Per Pump
50 Pumps Per Bottle
Guaranteed To Contain Between 80%-95% Pure CBD
Formulated with Proprietary Phase Change Technology
A convenient refreshing and cleansing micro mist oral spray with well-known herbal extracts and high concentrations of CBD. To use pump 1 to 2 sprays under your tongue for a sweet, breath freshening taste on the front end and a slight smoky salty sensation on the back end. Only 4.35% oil and sugar free compared to other messy dropper tinctures that are 100% oil.
High Amount of CBD per bottle, 840mg
Infused with Organic Valerian Root Extract, Organic Chamomile Flower Extract, Kava Kava Root Extract, Organic Ashwagandha Root Extract, California Poppy Extract, Passionflower Leaf/Stem Extract, a for full botanical entourage effect.
Formulated with PSM – Proprietary Sublingual Formulation Technology
5.09mg CBD Hemp Extract Per Spray
Easy to Use- Only 1 to 2 quick tasty sprays recommend
165 sprays per bottle
Tasty Mint & Chocolate flavor
Handy 30ml travel size spray bottle
ON CBD: Be Sleepy is a soothing hydrating body lotion On CBD Be Sleepy is infused with Melatonin, Chamomile, Valerian and Hops Extract.
1,000 mgs Organic Industrial Hemp CBD Extract
Dosed Controlled 20 mgs CBD Extract Per Pump
50 Pumps Per Bottle
Guaranteed To Contain Between 80%-95% Pure CBD
Formulated with Proprietary Phase Change Technology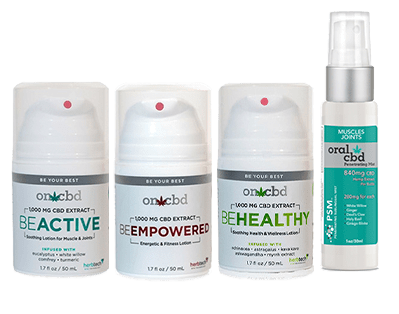 ACTIVE
BE ACTIVE, BE HEALTHY, BE EMPOWERED, Topical CBD Lotions and MUSCLES & JOINTS Oral CBD Spray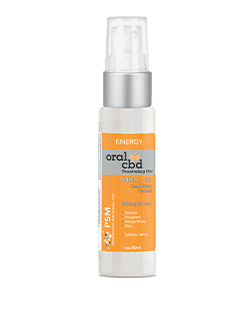 ENERGY
ENERGY Oral CBD Spray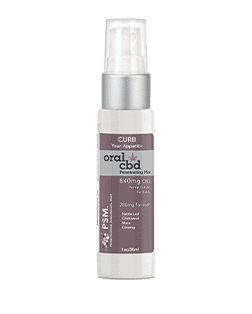 APPETITE CONTROL
CURB Your Appetite Oral CBD Spray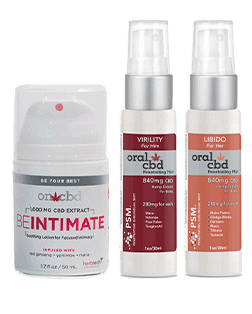 INTIMACY
BE INTIMATE Topical CBD Lotion, VIRILITY and LIBIDO Oral CBD Spray